Master the technology you use every day.
Business users only know 10-30% of the features available in the programs they use every day.
There's an easier way. Get the tech training that will improve your workflow and reduce frustration
TRAINING THE WORLD'S SMARTEST PEOPLE HOW TO USE THEIR TECHNOLOGY
Improve digital skills today and for the future.
Get practical productivity hacks and best practices that will help you eliminate unessential work and gain superhero confidence that comes with knowing what tools to use (and how to use them) to get the job done!
Hire RedCape to build your teams' digital fluency skills, increase employee confidence, and create a high-performing culture.
Practical, inspiring, and educational digital productivity keynotes, breakouts, and workshops for large or small audiences.
Audience favorite, Vickie Sokol Evans, engages global audiences with expertise, heart, and humor. Her signature SUPERPOWER HOUR session is the trifecta program: entertaining, educating, and inspiring attendees who will be talking about your program for years to come.
Save One Hour Every Week
Learners report saving AT LEAST 1 hour of time/week after only 1 hour of a RedCape class.
For instance, that's 52 hours/year saved for yourself or each member of your team or audience after attending only one hour in one of our programs! That's just time and money saved. Check out other examples of how RedCape helps your company's bottom line.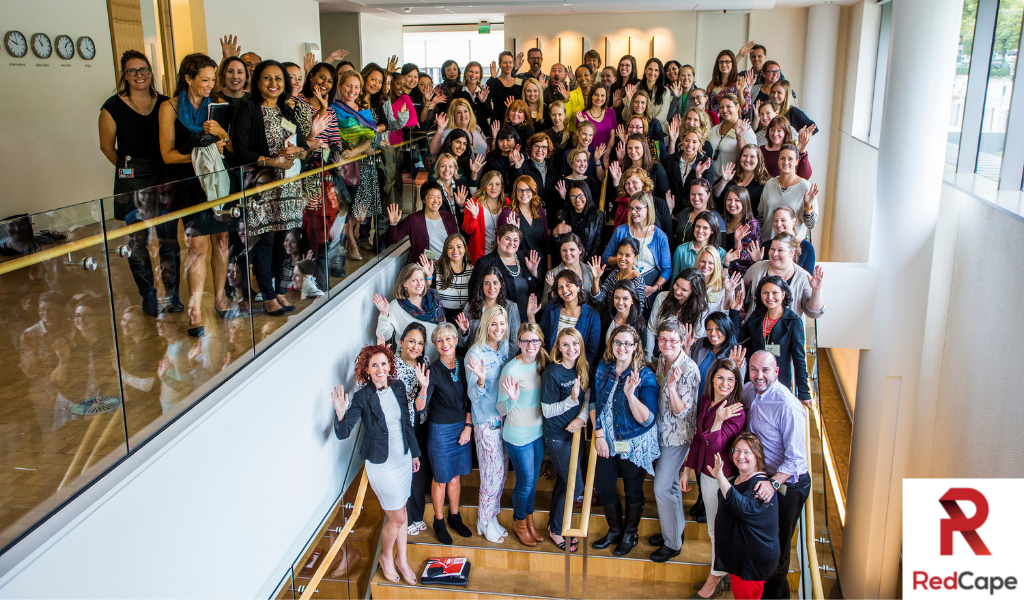 RedCape's mission is to help you, your team, and your audience get more done in less time, eliminate unessential work, and reduce late hours by learning creative and innovative ways to use your technology.
In other words, if you have a few minutes or a few hours to invest, we have sessions and programs to fit any schedule, goal, or industry.
World Class Productivity Training Programs
FEATURED TRAINING PROGRAMS
When you become certified, your knowledge, efficiency and productivity increase! You will elevate your professional value and opportunity for advancement. Get certified with the support of the RedCape MOS Certification Program.
Register for the 4-part Timesaving (and jaw-dropping) Digital Productivity Tips for Leaders webinar series.
Whether connecting to someone using your computer or phone, learn the hidden steps to send a warm connection request, plus use and scan QR Codes when you're meeting in real life. You'll also discover the top three tips to make a good impression and improve your LinkedIn-savviness in this 30-minute webinar.
Thank you very much for your interest in our company and our services.
If you have any questions, feel free to contact us!