100 Life-Changing Tips Book
Whether you are an expert or "just getting by", this best-selling guide by Vickie Sokol Evans includes the most relevant and practical tips you need to get things done quickly and professionally using the software you're most familiar with. Plus, it introduces you to latest features that you won't want to miss!
There is an EASIER and FASTER way to get things done.
This book shows you how.
BENEFITS
Reduce frustration and get work done in less time
Boost your productivity like never before
Improve the quality of your work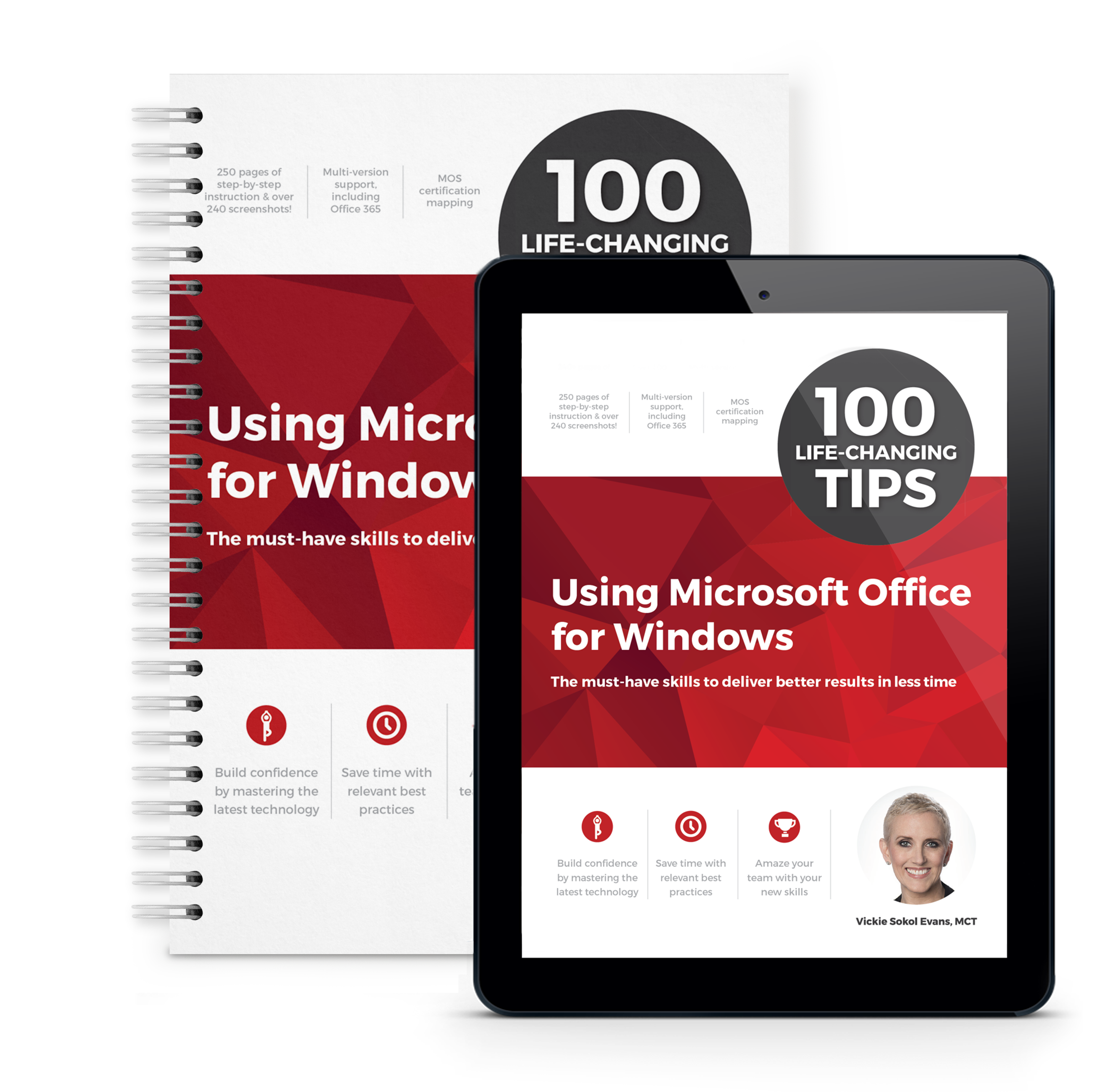 "I've had your 100 tips open on my desk all week and it has changed my life!! I have gone in and reformatted most of my documents and wow, it is amazing!! I feel like I have come out of the dark ages!!"
"I keep the book right on my desk so Vickie's tips are always right at my fingertips. In my role as an EA in a demanding, fast-paced environment it has proven to be a time saver and a life saver time and time again!"
"I really like the Guide!!! I take it with me wherever I go so I can read it when I get extra cycles – I even did some reading before bed the other night – I'm really enjoying it and I know it will be a big help to me in my day-to-day work activities!"