Curated information about certification from years of experience and ongoing research
Private membership in our Teams workspace for ongoing support, communication, and encouragement during your certification prep
Breakout channels by exam so that you can engage with others who are studying for that same test
Regular emails sent to you in each phase of the process coaching you on what tasks to complete
Ability to request video tutorials for any concepts you need extra help with
Guidance from Vickie and the RedCape team for advanced concepts
Moral support and recognition of your achievements
Access for 3 years from the time you sign up.
RedCape MOS Study Group
When you become certified, your knowledge, efficiency and productivity increase, elevating your professional value and opportunity for advancement. Plus, you'll build credibility by possessing a professional designation that is recognized around the world; grow personally and professionally; and have more confidence when tackling assignments. You CAN do this. You're *already* using the technology!

Access Free Webinar Replays
Sign up via the button below to access "The 5 Quickest Steps to Certification", "Budgeting for Your Certification Goals", and more valuable resources to get you started!
Curious about getting certified in Microsoft Office? Watch this video!
PRIVATE STUDY GROUP
Private Study Group Only
$
$499
/

3-year subscription
GMetrix Prep Software
Prepare on your own
The price is $40 per exam OR

The Office 2016 Bundle w/ 7 exams is $75

The Office 365/2019 Bundle w/ 7 exams is $75

The "RedCape Bundle" includes both the Office 2016 Bundle & Office 365/2019 Bundle above. So that's 14 exams total = $75

 
GMetrix Prep Software
Here's why we love GMetrix:
It simulates the exam environment. No other study tool does.
It has a training mode so you can get immediate answers to questions you don't know.
Getting consistent high scores in testing mode helps you ascertain your readiness for an exam.
The following items must be purchased separately:
GMetrix Prep Software ~ $75 USD
Study Guides ~$25 USD each
Exam Vouchers ~$100-120 USD/exam
Proctor Fees ~$20-$40 USD/exam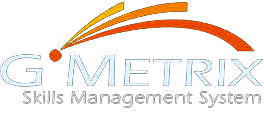 "My mind has been blown away. Vickie has inspired me to "get with it". With technology I used to view it as doing my laundry. Vickie has erased that mindset! She has motivated me to get certified, do the webinars and improve myself. Thank you, Vickie!"